Basewood is now available for online ordering!
Thu 3/27/2014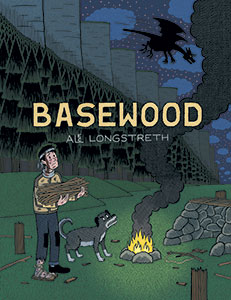 Well, this morning I mailed off the very last batch of Kickstarter Basewood books. It has been a long process, signing and mailing out hundreds of copies of the book. Claire has helped me so much, for which I am very grateful.
Now that the Kickstarter copies have been sent out, I am happy to announce that Basewood is available for ordering online. Yes, if you missed the Kickstarter campaign, you can now order your own copy of the book directly from me. All ordering information is over on the comics page, or you can learn more about Basewood and see a video preview of the book on this page.