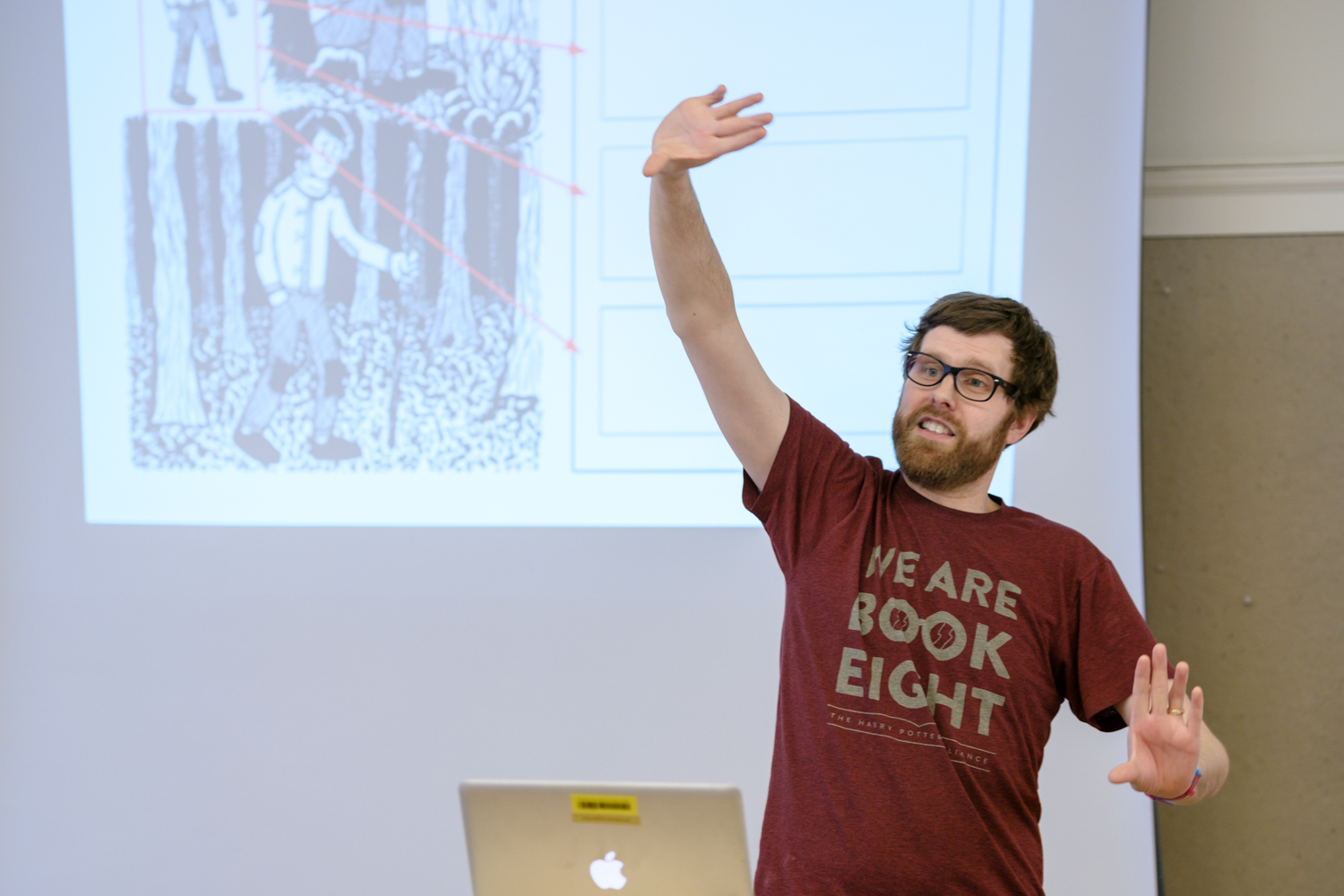 Contact:
P.O. Box 8907
Santa Fe, NM 87504
alec@alec-longstreth.com
Alec Longstreth is an award winning cartoonist. He also works as a freelance illustrator, animator, digital colorist, and comics educator.
Since 2002 he has drawn twenty-four issues of his self-published, Ignatz-Award-winning minicomic Phase 7, which have been collected into seven books. In 2016 he launched Isle of Elsi, a free webcomic for kids, which won a Divisional Reuben Award from the National Cartoonists Society in 2019, and was nominated for an Eisner Award in both 2021 and 2022.
A 200-page collection of Alec's Phase 7 comics, and his graphic novel Basewood were both translated into French and published by L'employé du Moi. In 2014 the French translation of Basewood won the Prix Bulles De Cristal, an award for YA comics.
In 2007 Alec graduated from Pratt Institute's illustration program with highest honors. His illustration clients include: Weezer, Highlights, Nickelodeon Magazine, National Geographic for Kids, Harry and the Potters, and many others. In 2014 Alec illustrated the chapter book Middle School: Ultimate Showdown by James Patterson for Little, Brown and Company. Alec has also worked as a digital colorist for graphic novels published by Scholastic and First Second Books.
In 2008 Alec was a fellow at The Center for Cartoon Studies and after eight years as a member of the CCS faculty, he now works as the school's Director of Academic Outreach.
Alec is married to toy designer Claire Sanders. They live in Santa Fe, New Mexico with their two daughters.