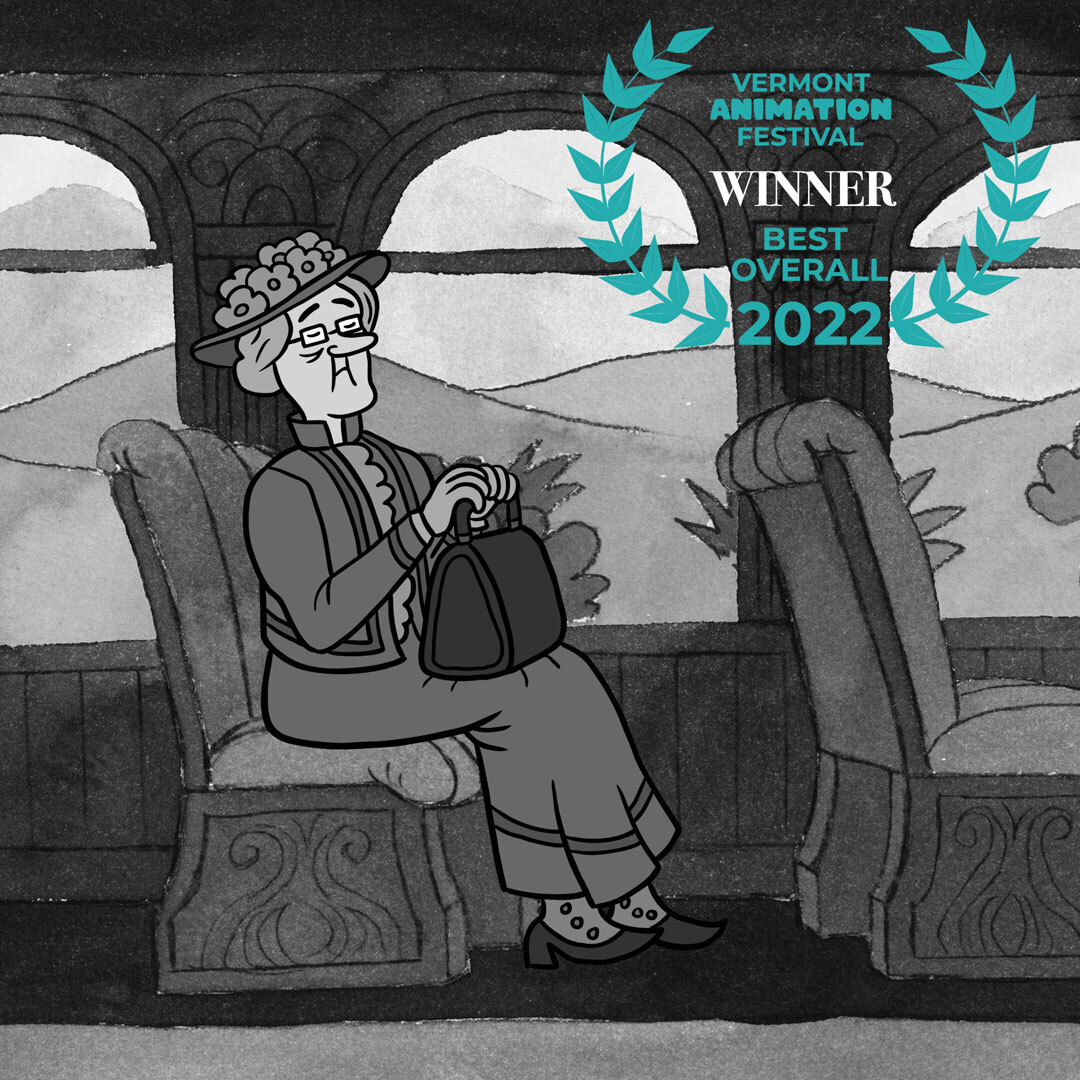 I found out this week my short animation Aunt Phibian won the Best Overall Award at the 2022 Vermont Animation Festival!
I spent 75 hours spread over five months creating this animation so it feels very gratifying to receive this, my first ever animation award, for all that hard work!
You can check out the VAF 2022 festival reel, which also includes work by some former students from my Introduction to Hand-Drawn Animation workshop.