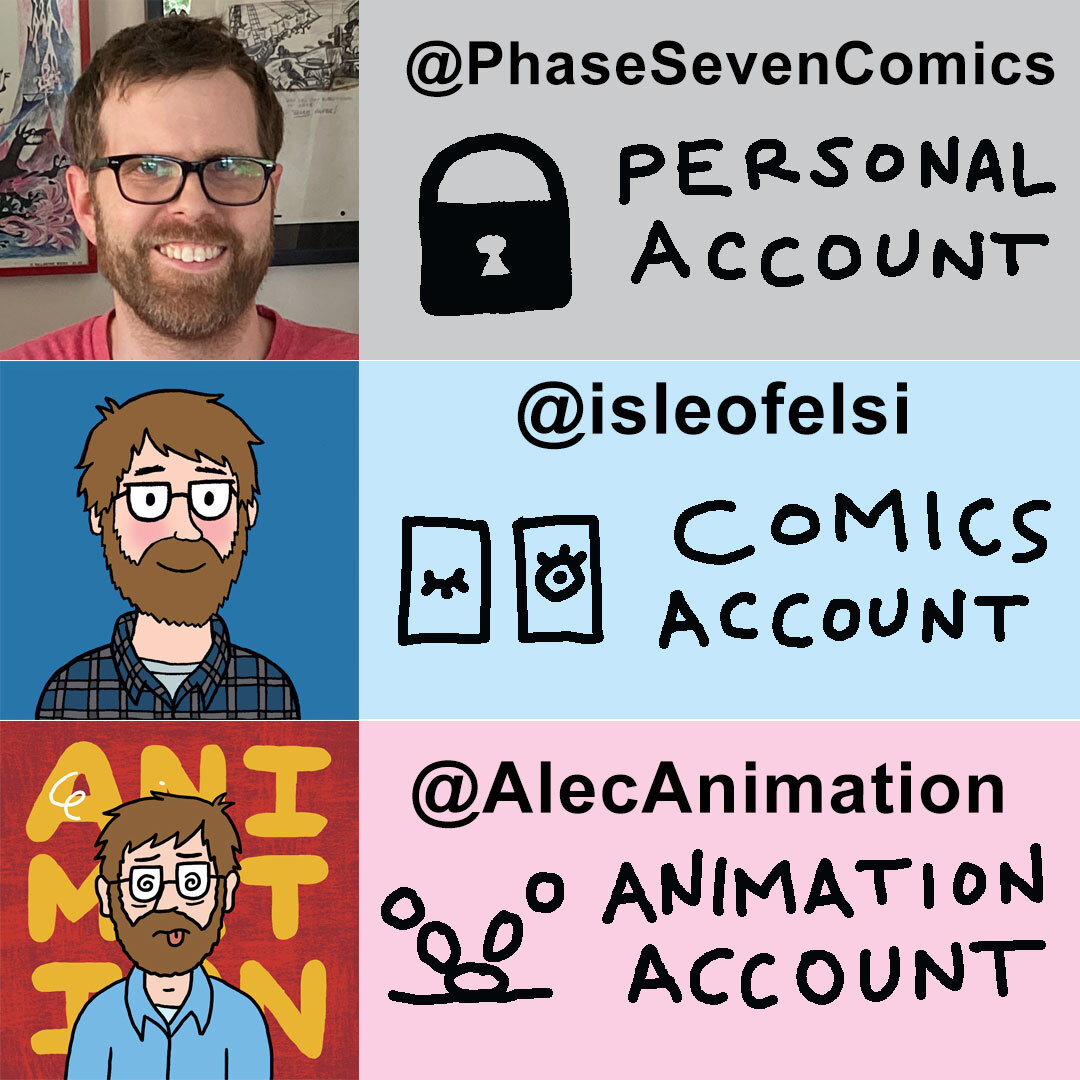 I recently reorganized my three instagram accounts, in an attempt to set clearer boundaries so that I can feel less stress and guilt while using the platform.
@phasesevencomics will continue to be my personal account with photos from my life, but moving forward it will be a LOCKED account with access only granted to people I actually know. I will no longer post comics updates over there.
@isleofelsi will now be my comics account (for Phase 7, Isle of Elsi, and any other book projects). I have started following cartoonists colleagues and friends on there, and am now more open to "networking" with other cartoonists I have not met before. (Similar to my twitter account).
@alecanimation will continue to be my place to post my animation projects. The main change will be that I will no longer follow cartoonists on there, to try and keep that specific timeline filled with only animation artists!
If you follow me on any of these three accounts, thanks! I hope these changes will allow us to connect in a more personal way.