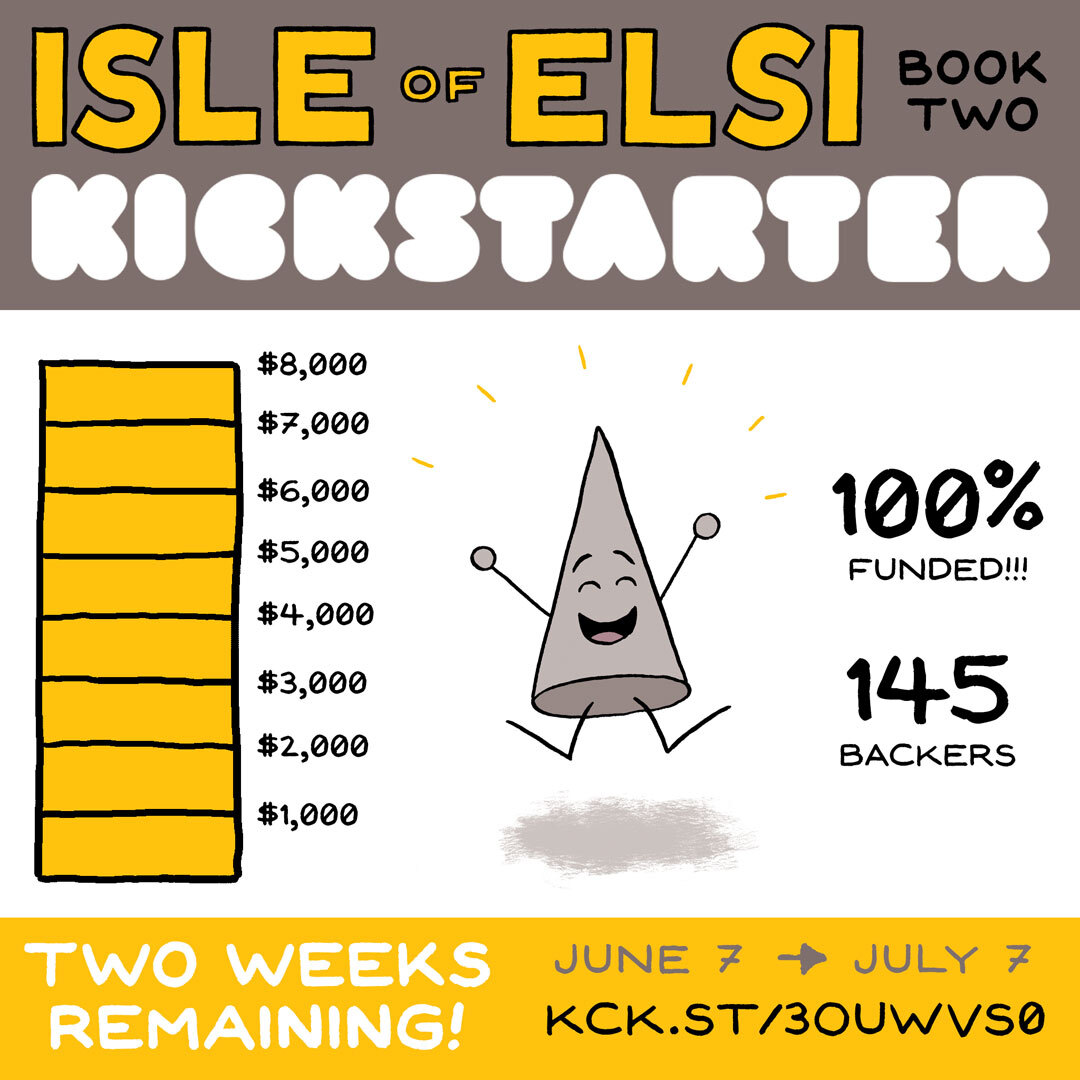 Last week the Isle of Elsi Book Two Kickstarter reached 100% of its funding goal! The campaign continues until July 7 and any extra funds will help cover additional costs and allow me to order more copies of the book! Thanks to everyone who backed the project, or helped me spread the word about it!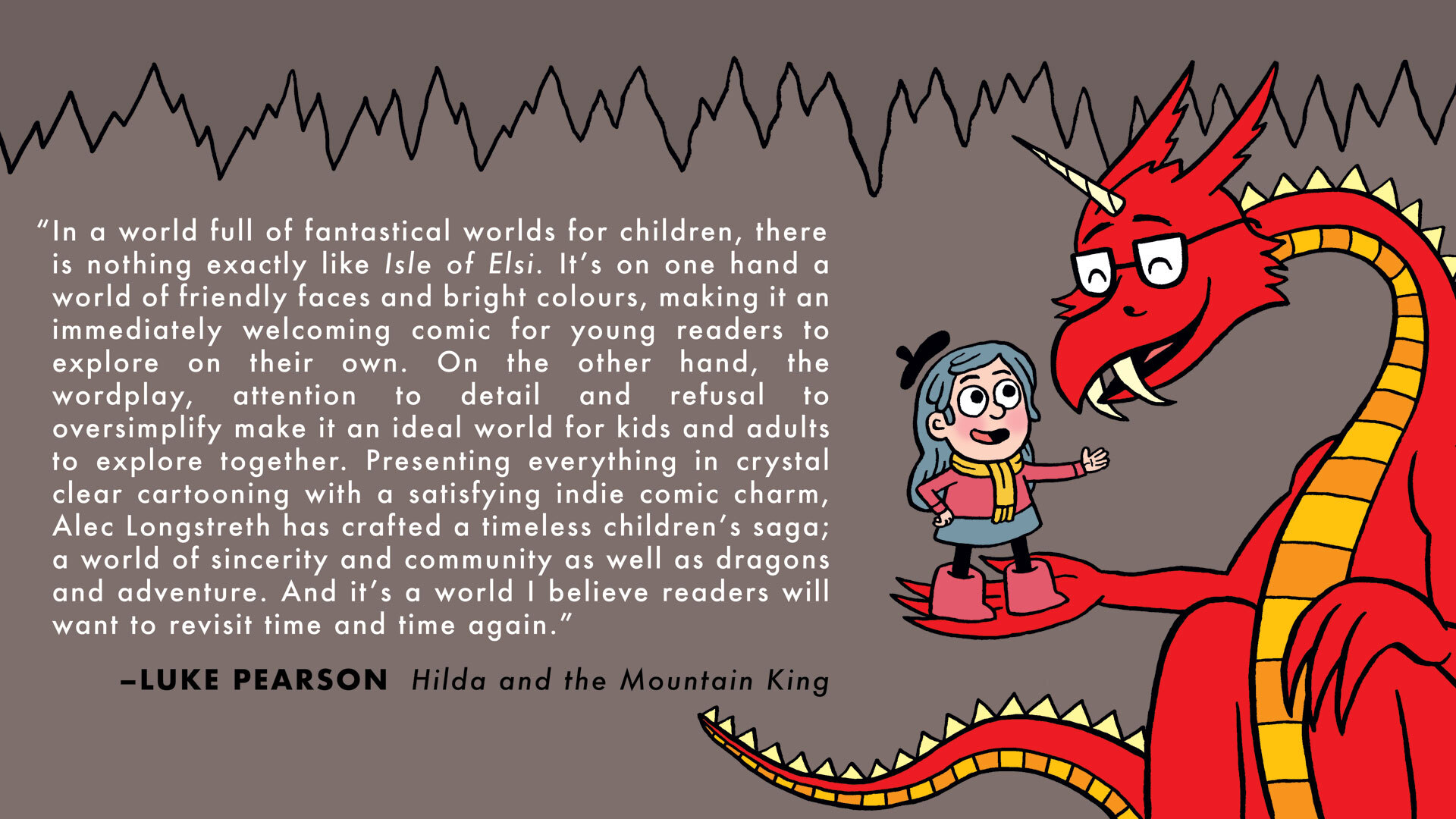 This morning in a Kickstarter update I revealed the quote that will adorn the back cover of Isle of Elsi Book Two, by Luke Pearson:
"In a world full of fantastical worlds for children, there is nothing exactly like Isle of Elsi. It's on one hand a world of friendly faces and bright colours, making it an immediately welcoming comic for young readers to explore on their own. On the other hand, the wordplay, attention to detail and refusal to oversimplify make it an ideal world for kids and adults to explore together. Presenting everything in crystal clear cartooning with a satisfying indie comic charm, Alec Longstreth has crafted a timeless children's saga; a world of sincerity and community as well as dragons and adventure. And it's a world I believe readers will want to revisit time and time again." – Luke Pearson, Hilda and the Mountain King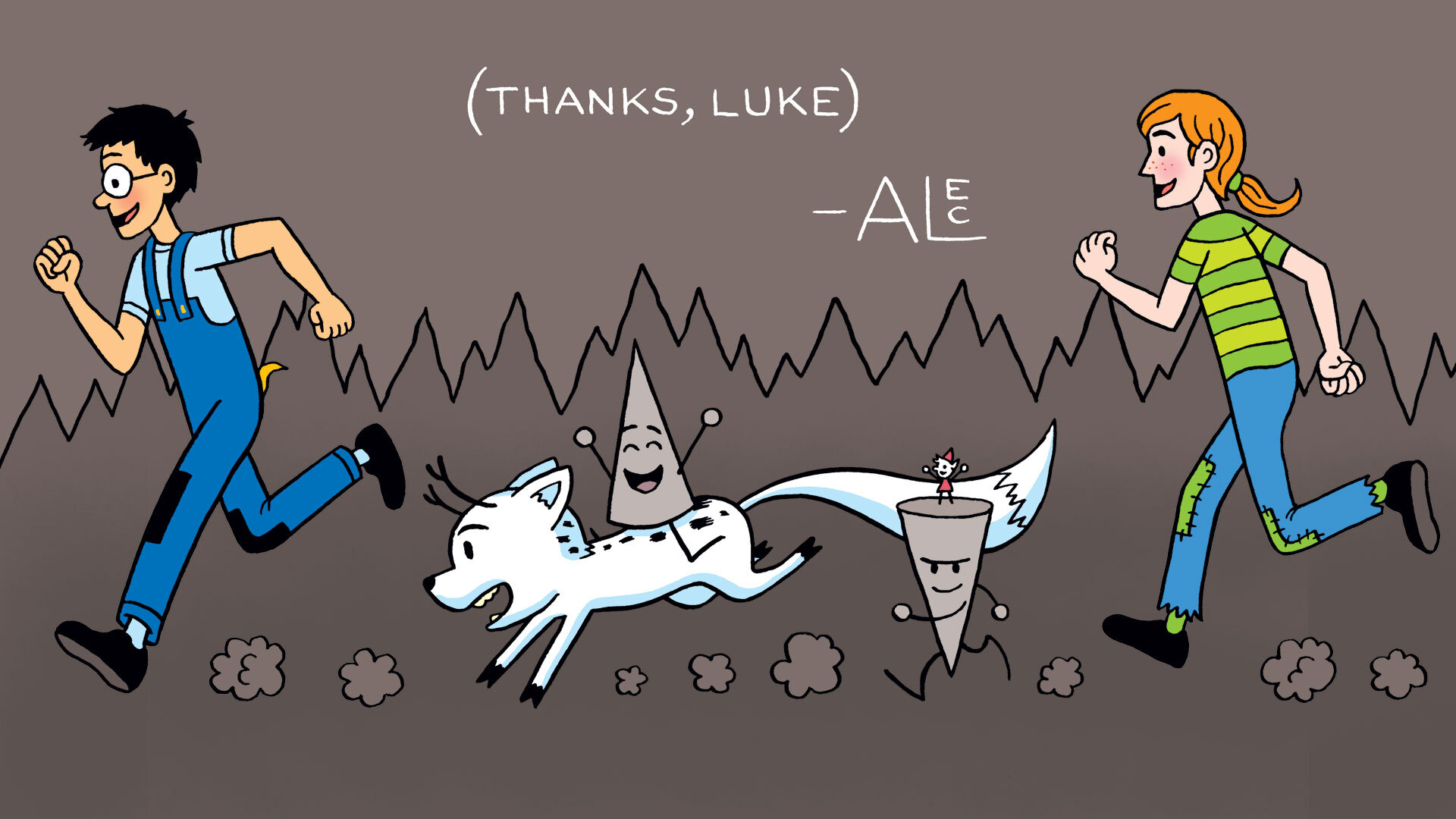 Luke is one of my favorite creators, so it really means a lot to me to receive this thoughtful quote about my work from him. If you have never read any of his Hilda books, you should check them out! They are some of my favorite comics ever, and it has been such a joy sharing them with my kids.