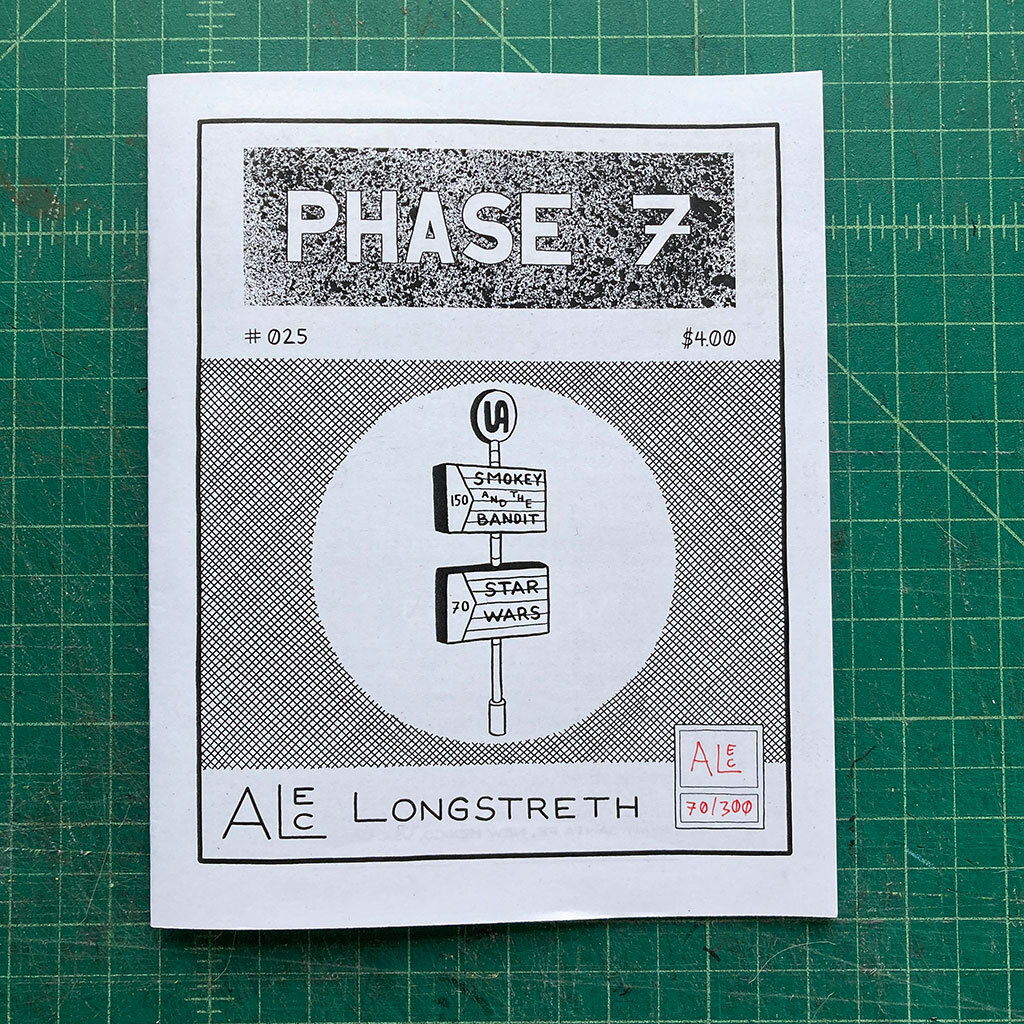 Phase 7 #025 is now available for online ordering! $4 + shipping for 32 pages of black and white, self-published, autobio comics!
This issue marks the twentieth anniversary of Phase 7! It includes the second installment of my serialized story PHASE SIX, all about my lifelong love of Star Wars, as well as my comics from both the 2021 and 2022 Hourly Comics Day challenges. Get a glimpse of what it was like raising two small kids in New Mexico during the pandemic!
The last twenty years have flown by. It feels like only yesterday that I was in Los Angeles in 2002, sitting in the back of my car before work, signing copies of Phase 7 #001. I feel like most of my happiness in life has stemmed from the creation of this minicomic. It helped introduce me to lifelong friends (as well as my life partner), and has helped lead to freelance projects, teaching positions, and other professional opportunities. In my opinion, you can do a lot worse than starting a minicomic and then just keep on making it.
This year I also drew my 2,000th page of comics, a goal I have been pursuing these past twenty years. I feel like I'm fully in control of my cartooning craft. I look forward to spending the next twenty years at the drawing board plugging away at all the stories I have planned.
Some of you have been on this journey with me the entire time, and many more of you have been with me for a part of it. Thanks to one and all for your support of my comics! It has been an absolute blast sharing these stories with you all.