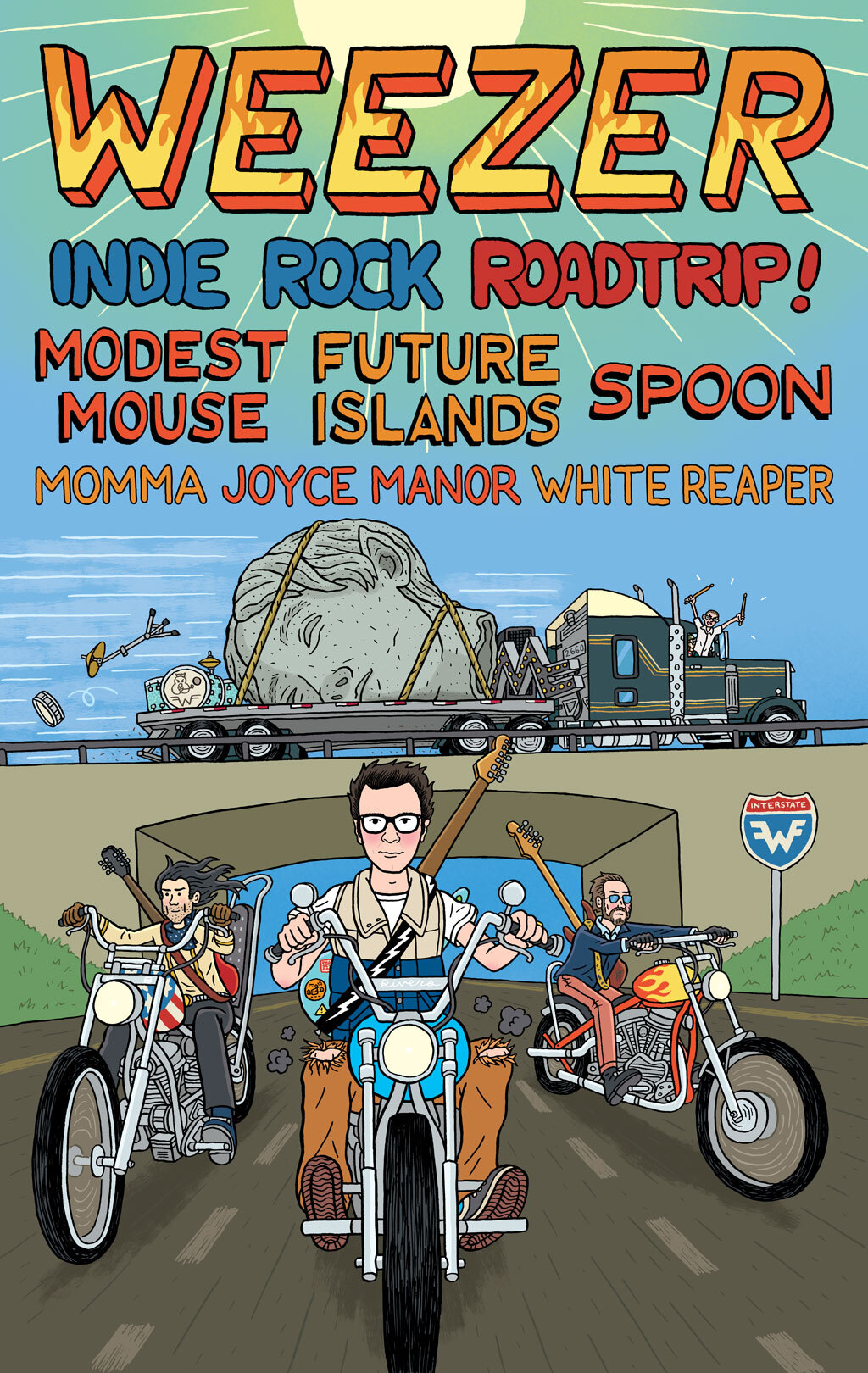 I had the honor of illustrating the tour poster for weezer's upcoming summer tour, the Indie Rock Roadtrip! I guess Rivers really liked the album art I created for the "It's Been So Long" Weezer Fan Club exclusive 7" so he wanted this tour to have the same vibe. I was hired to illustrate this poster with a very quick turnaround (less than a week!). It was art directed by Karl Koch and Brendan Walter at Crush Music.
It launched yesterday and it has been really cool seeing all the ways these assets have been used, including in the tour announcement video and weezer changing all their social media icons to the interstate =w= sign! I also turned in some other art with this poster which may be used for various merch, and it's looking like there might be some other places where my art turns up during this tour this summer!
All of this is a bit surreal, and really a dream job for me. If you don't know about my relationship with weezer (my all-time favorite band) check out my book Weezer Fan which you can read for free over in the Phase Seven Comics archive, or buy in print or as a $0+ eBook. As they say in The Sweater Song, "Life is so rad!"