The Cardboard Man
Mon 6/5/2006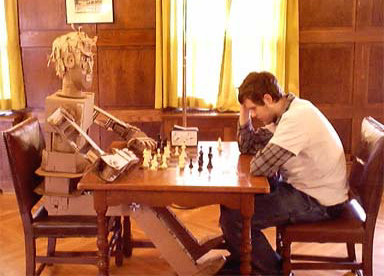 Back in 2001 I built a scale model of myself using cardboard and hot glue. A few years later, I built an obsessively detailed "web documentary" site which documented the entire process of building The Cardboard Man. I took this down when a-l.com went to v4.0 because of space reasons, but now (armed with megabytes to burn) I'm bringing it back.
Partly because I miss the Cardboard Man (he's currently staying back home on Mercer Island with our family friends, The Engelbergs, in a place of honor, above their front door, sitting on the Cardboard Chair I built). But also because it's probably the coolest thing I ever built or will ever build in my lifetime. It's one of the few things I am extremely proud of.
So anyways, for those of you who never saw him, you can now get an overload of information at the relaunched documentary site of The Cardboard Man!!!