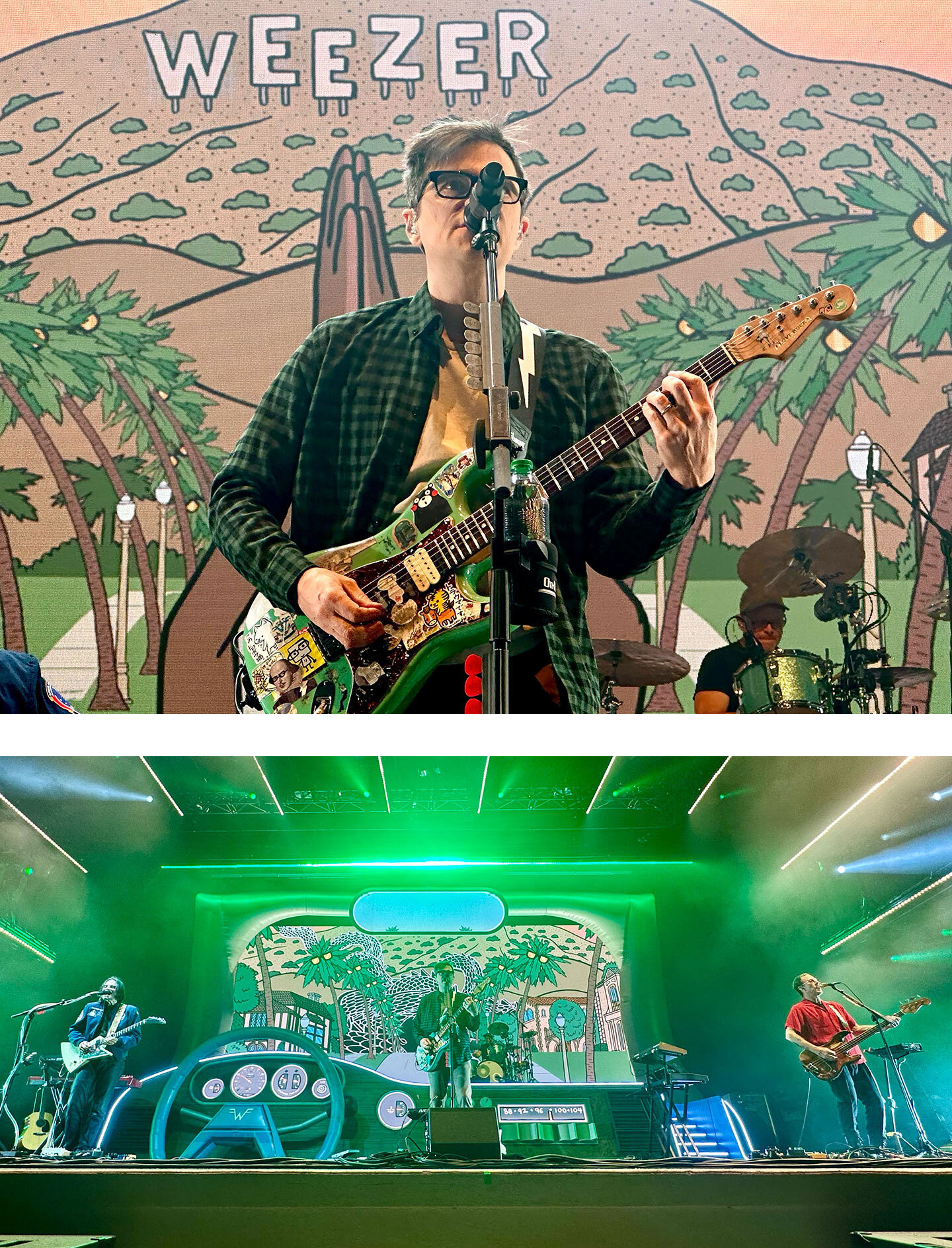 About a month after I illustrated the poster for weezer's Indie Rock Roadtrip summer tour I was hired by weezer to help create the concert visuals for all their performances this summer. I illustrated 711 assets and animated 99 loops which were then composited together, animated, and plussed by the incredibly talented team at SRND Studios in Brooklyn, NY under the direction of Brian Palmer and Brad Palmer.
Also the stage design for this show was directly based on the cover art for the It's Been So Long weezer fan club single which I illustrated back in 2019 with lots of reference help from Karl Koch. Obviously, working on these tour visuals was a dream job for me! I worked hard to put in a ton of easter eggs and deep weezer lore for hardcore fans. I hope everyone has fun rocking out this summer! The photos above are from the first night of the tour in Alabama, taken by weezer fan club member Britton Wade.
Some folks have been asking me "Wow, how'd you get that gig?" so I put together this weezer page on my illustration site, documenting the past 13 years of projects I've done for weezer and the weezer fan club. You can also check out my book weezer fan which goes into great detail about how I went from fan to working with the band.